Produced on the Farm
began with a simple vision. We started our journey towards homesteading years before we knew there was a name for the changes we were making in our life. Our family's goal was to become more aware of the things we were putting into our bodies, and eat and live healthier. Along the way, we learned to do a lot more things for ourselves. We learned to cook healthier, and "homemade" not only saved money, it tasted better and was better for you. Soon our family and friends began to see the changes we were making and joined us in our quest. As we continued our journey, it occurred to us that we could share some of the basic homemade things we make or grow for ourselves by just increasing the batch size or yield.
That is what we do at
Produced on the Farm
. We make more of what we already make for ourselves and provide it to you.
In 2015, we brought home our first two Jersey Heifers. The long journey was rewarded in mid 2016 with our first cup of milk. Since then, the size of our herd and production has grown a little, and we enjoy the fruits of our labor daily.
The 3 questions we get from folks, including from our own family, is "Why on Earth would you want to have your own milk cows? Isn't it a lot of work? What do you do when you want to go on vacation? The 2nd and 3rd are the easiest to answer. Yes & we don't. However, it is the good kind of work. We do get up before the sun comes up, and the chores often don't end until long after the sun goes down, but each day ends with a sense of accomplishment. God blessed us with what we think is the prettiest 60 acres in Dixie County. When asked about going on vacation, the simple answer is, "where would we go?"
So, why would we want milk cows? Simply put, we want milk. Real Milk. Diane and I were well into our 40s when we had our first glass of real milk. We were raised, like almost all Americans, drinking commercially raised pasteurized homogenized 3%, 2%, and skim milk. Like many kids in public school, we visited a dairy growing up, but saw everything through a child's eyes and didn't put too much thought into what we saw. It was not until 2012 that we saw a commercial dairy as an adult. We had both pretty much stopped drinking milk prior to that, but completely took it off the grocery list after that experience. Diane didn't miss it, because she had already determined she was unable to drink milk without getting stomach cramps. Our journey into eating healthier and raising our own food had begun years before, but the thought of becoming dairy farmers had
never
crossed our minds. We've tried to pin down the exact moment we said, "let's do this", but it eludes us. It just seemed like the next step.
We learned a few of things on our first visit to a family farm with a few Jersey cows. First, Diane can drink milk, Real Milk, without stomach cramps. Second, store bought milk does not taste anything like Real Milk. And third, Jersey cows are cool. Fast forward a couple years and here is a list of a few other things we have learned.
All milk is not the same. Not all Raw Milk is the same. The cow milk our Grand-parents and Great Grand-parents drank is not what is sold in stores. Original milk was what is now called A2 milk, which has similarities to human breast milk and goat milk. Just Google A2 milk. There is a wealth of information out there. This explained why Diane was able to start drinking milk again.
Whole milk, as sold in a store, contains only 3 to 3 1/2 percent fat. The rest has been removed for other milk products. Our milk, like most Raw Jersey milk, contains about 20 to 25% cream based on the cream line. The only milk we sell contains all of the cream the cow put into it.

Skim milk is the byproduct of removing all of the cream from milk. We use a cream separator to produce our cream. The skim milk is then turned into plant and animal feed. The latest research has found that consumption of skim milk, pasteurized or raw, will make you fat.
If you have any questions or need to contact us, call (352) 727 1377 Diane or Dennis
---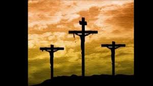 If you do not know Jesus Christ as your personal Savior, give us a call. We would love to share the Good News with you. You can also visit the
Southern Baptist Convention website
. They have a lot of good resources just a click away.
---