Everything we sell is the exact same thing we use. From the beginning, our goal was to provide our friends and customers the same quality foods that we choose to make for ourselves. We simply increased our production in order to share the homemade stuff we enjoy on our farm.


Here is just some of the things you will find on our tables at the Farmers Markets or in our coolers during a farm visit.

If you have any questions or need to contact us, call (352) 727 1377





---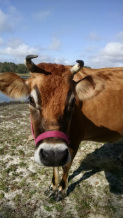 Fresh Raw Jersey A2 Milk



Our girls produce some of the finest creamiest milk you'll find anywhere. They roam through the pastures, woods, and ponds of our property with the horses, goats, and donkey all day long. Happy cows make the best milk. We sell milk by the half gallon in glass half gallon mason jars for weekly customers, and have it available in plastic as well. It is available for Farm pick up, Delivery, or at any of the Farmer's Markets we attend.

Milk is sold under Florida's animal consumption law.



---
---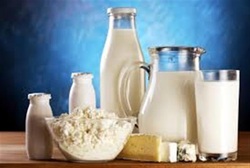 Udder Things

We also turn the milk into a wide variety of, yes, "Udder Things". These include Homemade Ice Cream, Kefir, Greek Yogurt, Tzatziki Sauce, Cheese Curds, Buttermilk, Cacao Milk, Cream, Farmer's Cheese, Mozzarella Cheese, & Creole Cream Cheese just to name a few.

Kefir is an item worth a little more explanation. It is a fermented milk drink that originated in the Northern Caucasus. It is produced by placing the SCOBY or "Kefir grains" (not a grain, just a name) into fresh milk and fermented for 24hrs at room temperature. The "Kefir grains" are then removed from the mixture and placed into fresh milk to start the next batch. The fermented milk the "Kefir grains" were removed from is the Kefir. Many people blend this with fruit and raw honey to turn it into a breakfast smoothie.

---
---
Farm Fresh Eggs

We started our chicken adventure in 2008 with six baby chicks from the feed store. By the summer of 2017, we had a flock of over 100 birds. Over the course of the following 4 months, predators destroyed the flock, leaving us with just a handful of hens and a couple of roosters. We finally were able to eliminate the threat. We had two guineas appear on our property around Christmas. We took that as a good sign that it was safe to start over again. 2018 is a rebuilding year and we hope to begin egg production again in late spring, early summer.


---
---
Homemade Soap

One day, Dennis noticed a store bought soap he was using was causing him to break out. We looked at the ingredients and were horrified. The more we looked at what is put into store bought soap, the more our concern grew. The solution to this; make our own. The same soap we use at home can also be bought from us at a visit to one of the Farmers Markets we attend, or you can give us a call. They are made from all natural oils. No dye and nothing you can not pronounce.


---
---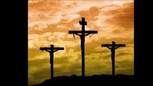 If you do not know Jesus Christ as your personal Savior, give us a call. We would love to share the Good News with you. You can also visit the
Southern Baptist Convention website
. They have a lot of good resources just a click away.
---